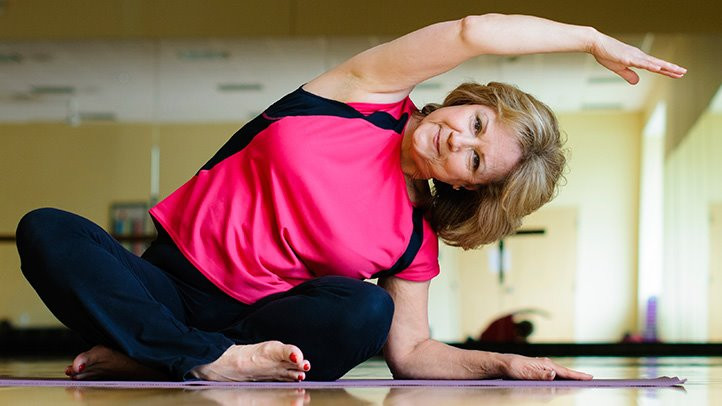 Yoga postures and breathing exercises are designed specifically to target and stimulate the pancreas.
By improving blood flow to the pancreas, yoga postures rejuvenate the organ's cells and improve its ability to produce insulin.
Yogic breathing practices also work in a similar way to stimulate healthy pancreatic function.
Yoga and other mind-body therapies can reduce stress-related hyperglycemia and have a positive effect on blood glucose control.
Yoga helps controls mental stress. When we're stressed, our bodies produce Cortisol, which increases blood sugar levels. Yoga helps invoke a relaxation response.
Yoga promotes weight loss. Weight control is essential for protecting against conditions such as type 2 diabetes, cancer and heart disease, as well as diabetes management.

Yoga helps to improve your mental attitude. A regular yoga practice can help to focus the mind and create a healing approach to dealing with diabetes.