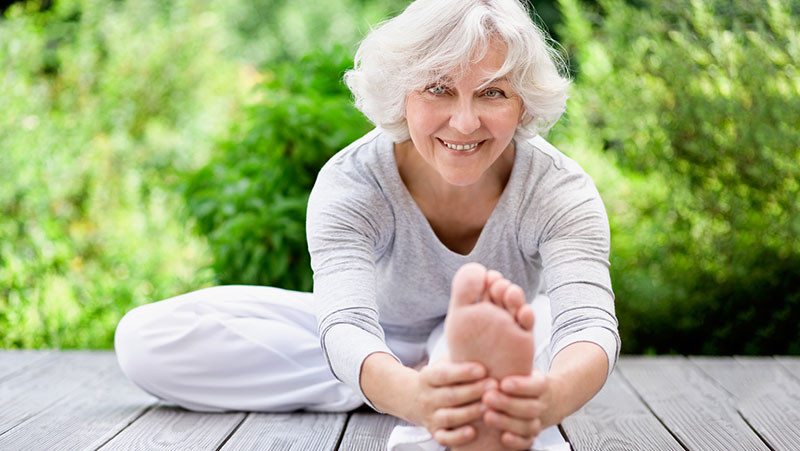 You can do yoga at any age!! It's just a matter of working within your abilities. It might even help you age better, keeping you flexible and building strength through low-impact postures.
Reduce inflammation in your joints
Increase mobility and strength
Improve balance and stability
Reduce chances of having a fall
Improve cardiovascular health
Help with digestion and elimination
Improve your sleep
Lower blood pressure and cholesterol
Improve blood flow
Improve your mood and well-being
Help lessen depression and anxiety
It IS possible! Many people say that any form of group activity, be it Yoga or otherwise, is mood-elevating for seniors, as you may be living alone and/or have limited social interaction due to physical limitations. The social aspect of attending a group yoga class is invaluable. Feel that sense of belonging as you work toward a better YOU along with your peers!
Sri Sri Ravi Shankar says, "Yoga is a study of life, study of your body, breath, mind, intellect, memory, and ego. Study of your inner faculties."