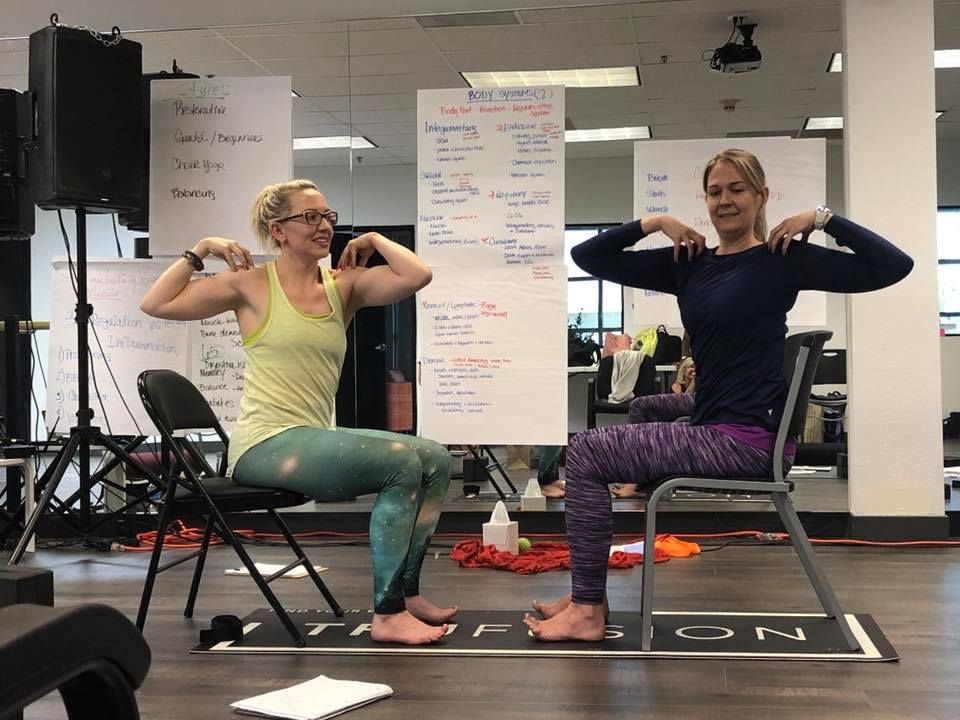 DATES: February 7 - 9, 2020
LOCATION: NEXT yoga Training Center, Wheaton, IL
TIMES: Fri 5:30-10pm, Sat 7am-9pm, Sun 7am-3pm
COST: $495 early bird (up to 30 days prior) / $695 regular
Senior Yoga Certification
Seniors face increasing challenges and big life changes. Yoga helps with functional strength, healthy range of motion, and a positive stress-response. Learn to see and speak to Seniors as powerful and relevant human beings while offering methods that support graceful aging and total well-being. Chair, Restorative and other age-appropriate techniques including: anatomy & physiology for the changing needs of seniors, sequencing for aging bodies, breathing techniques to soothe the nervous system, & modifications/propping for safety & ease.

Cancellation Policy: In the event of cancellations, no refunds will be issued. Instead, student will receive a credit, minus $75 to use at any future training with Wild Abundant Life.
Transfer Policy: A $75 change fee will be charged if student transfers to another open training less than 30 days prior to your originally scheduled dates.
Note: This module is one of the electives available in the Wild Abundant Life 300/500 HR program. You may also take this module as a stand alone program, without committing to the rest of the 300/500 HR modules.
For those on the 300/500 HR track: You must take one 3-Day Advanced Teacher Training module, one 7 Day Transformation module, and one Yoga Life Coaching module, and then choose five of our 26 hour weekend modules as electives to complete the program.
Sign up now at >>>
https://clients.mindbodyonline.com/classic/ws?studioid=38484&stype=-108&sTG=33&sVT=33&sView=day&sLoc=1&sTrn=2&date=02/07/20
Contact: [email protected]e.com or TEXT 630-291-4884