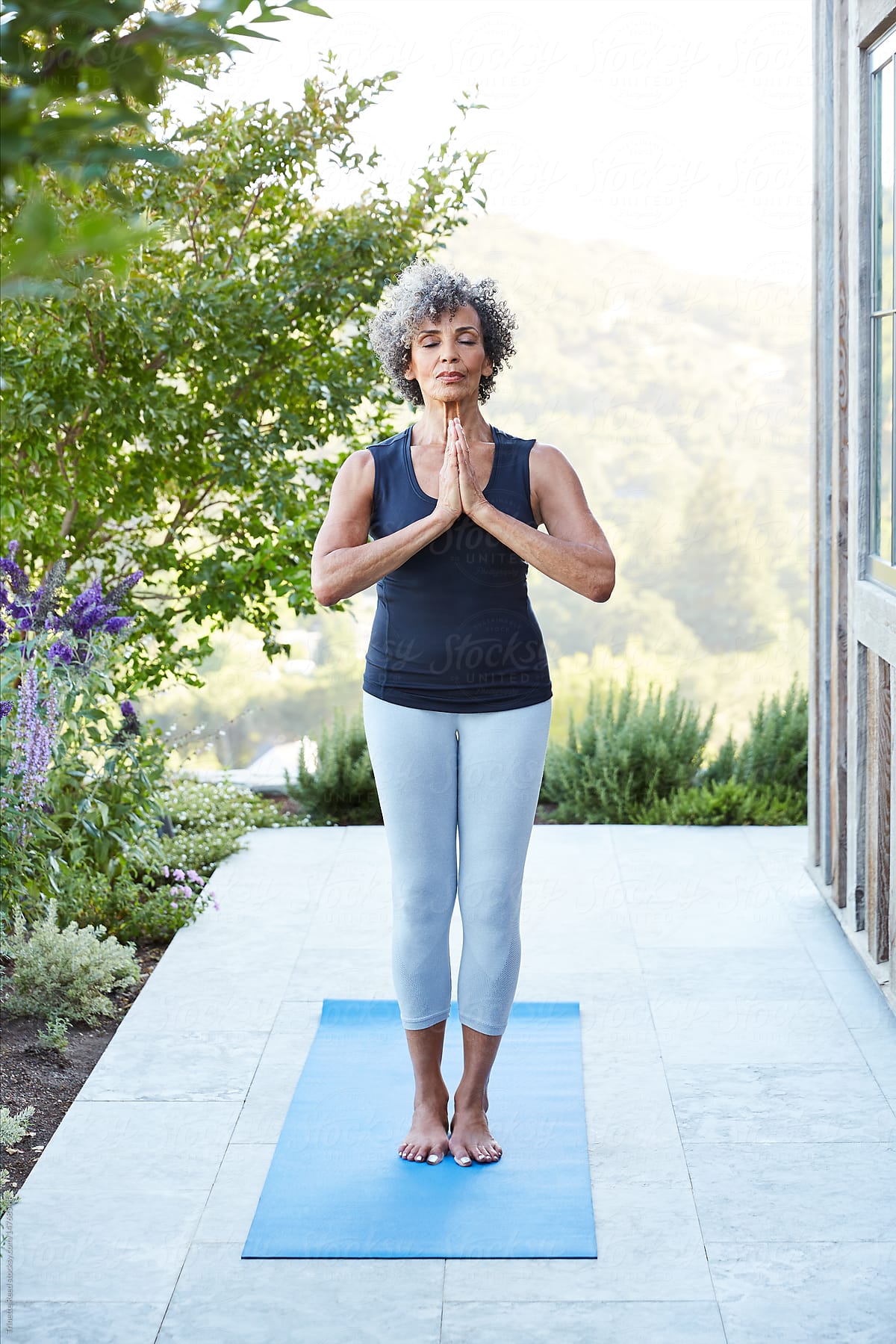 Although being stuck at home may seem difficult, it is so important to stay active and maintain gains in strength, balance, and flexibility that reduce fall risk, strengthen the immune system, and improve your overall quality of life.
Sit less and move more. A growing amount of research suggests that just standing -- even if you don't walk around -- can have health benefits. To get the right balance, sit 20 minutes out of every half hour at work, standing for eight minutes and moving around for at least two minutes.
Stretch. Stretch. Stretch. But, be aware of your environment. Make sure you are in reach of a counter, back of a couch, or a sturdy chair that is pushed up against a wall in case you lose your balance and need to hold on to something. It may also be helpful to put a chair/couch behind you in case you need to sit or lose your balance.
We normally go barefoot during our yoga practice, but if gym shoes seem safer in your house, wear them.
Hydrate! Drink water before, during and after any exercise activity.
Stay motivated! The world has slowed down and now is your chance to shower your loved ones with your incredible wisdom and strength. Be the example you wish to see in others.
For more information regarding Chair Yoga for Seniors, Senior Yoga or upcoming Senior Yoga Certification trainings, contact me:

Email: [email protected]
Phone: 630-291-4884