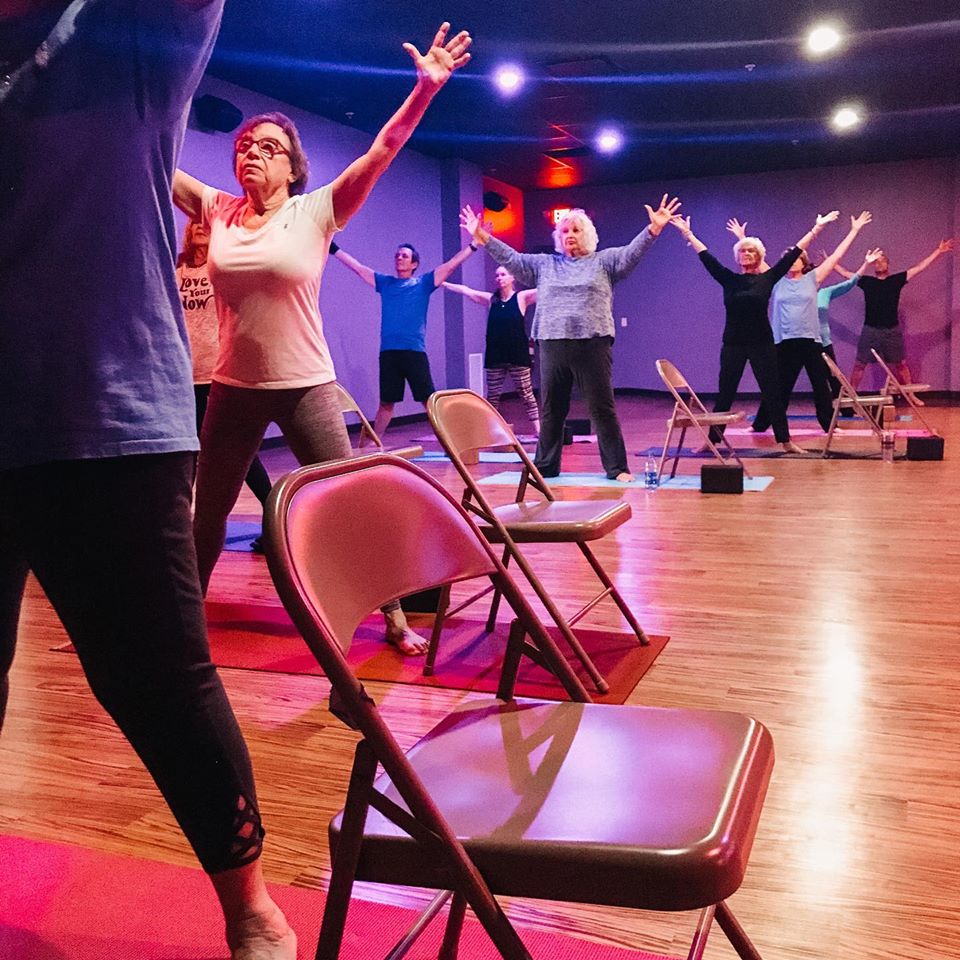 Senior Yoga involves gentle, guided stretching, which can help develop greater flexibility and improve your range of motion. A limited range of motion can make seniors susceptible to falls and get in the way of daily activities. Increased flexibility can help keep you stay safe and living independently.
Many senior yoga postures help with spinal flexibility. Keeping the spine flexible reduces the likelihood of stiffness and pain in the back and neck, helping you feel younger and healthier.
As you know, your bones naturally lose density and joints become stiffer with age. A gentle yoga practice can help in preventing and slowing bone density loss, and is safe for those with osteoporosis. Yoga postures and stretches can be extremely beneficial by moving your joints to reduce stiffness and joint tenderness.
Yoga also allows you to slow down your breathing and create a quiet time for calm reflection. Giving your mind a break from every day stress helps keep you centered and organized. Most Senior Yoga students say that it improves their mood and promotes better sleep patterns.
Join Debbie on Thursdays at 10:30 a.m. for on-line Senior yoga class!

Remember, Senior Yoga is not just for seniors! It's a great practice for anyone that wants more gentle movement or even someone who's recovering from an injury. All are welcome!

https://www.next-yoga.com/wheaton-location
For more information regarding Chair Yoga for Seniors, Senior Yoga or upcoming Senior Yoga Certification trainings, contact me:

Email: [email protected]
Phone: 630-291-4884