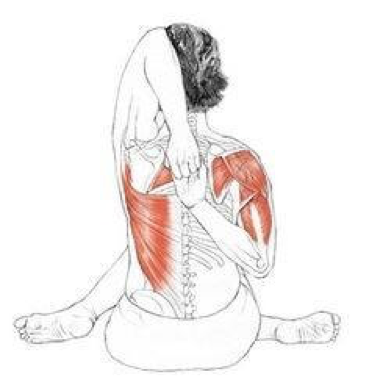 Gomukhasana ("Cow Face Pose"), is one of the best shoulder and hip openers around!
It stretches the muscles of the upper back, upper arms, chest, hips, and thighs and stimulates digestion and elimination. It is a key pose for opening the hips.
Hips are known to store a lot of our stress, anxiety and fear. Sit in this pose for several minutes while concentrating on your breath and it will release these deep muscles and lift the spine, which aids in improving posture.
Improving your posture can improve your quality of life by improving the health of your spine and central nervous system. Try this pose at home, or learn more about it and other healthy postures in the online Senioryoga.com Certification program.
---
Join Debbie on Thursdays at 10:30 a.m. for on-line Senior yoga class!
Remember, Senior Yoga is not just for seniors! It's a great practice for anyone that wants more gentle movement or even someone who's recovering from an injury. All are welcome!
https://www.next-yoga.com/wheaton-location
For more information regarding Chair Yoga for Seniors, Senior Yoga or upcoming Senior Yoga Certification trainings, contact me:

Email: [email protected]
Phone: 630-291-4884