It's Breast Cancer Awareness Month. Join us & other yogis around the world in sharing our experiences & spreading information and awareness.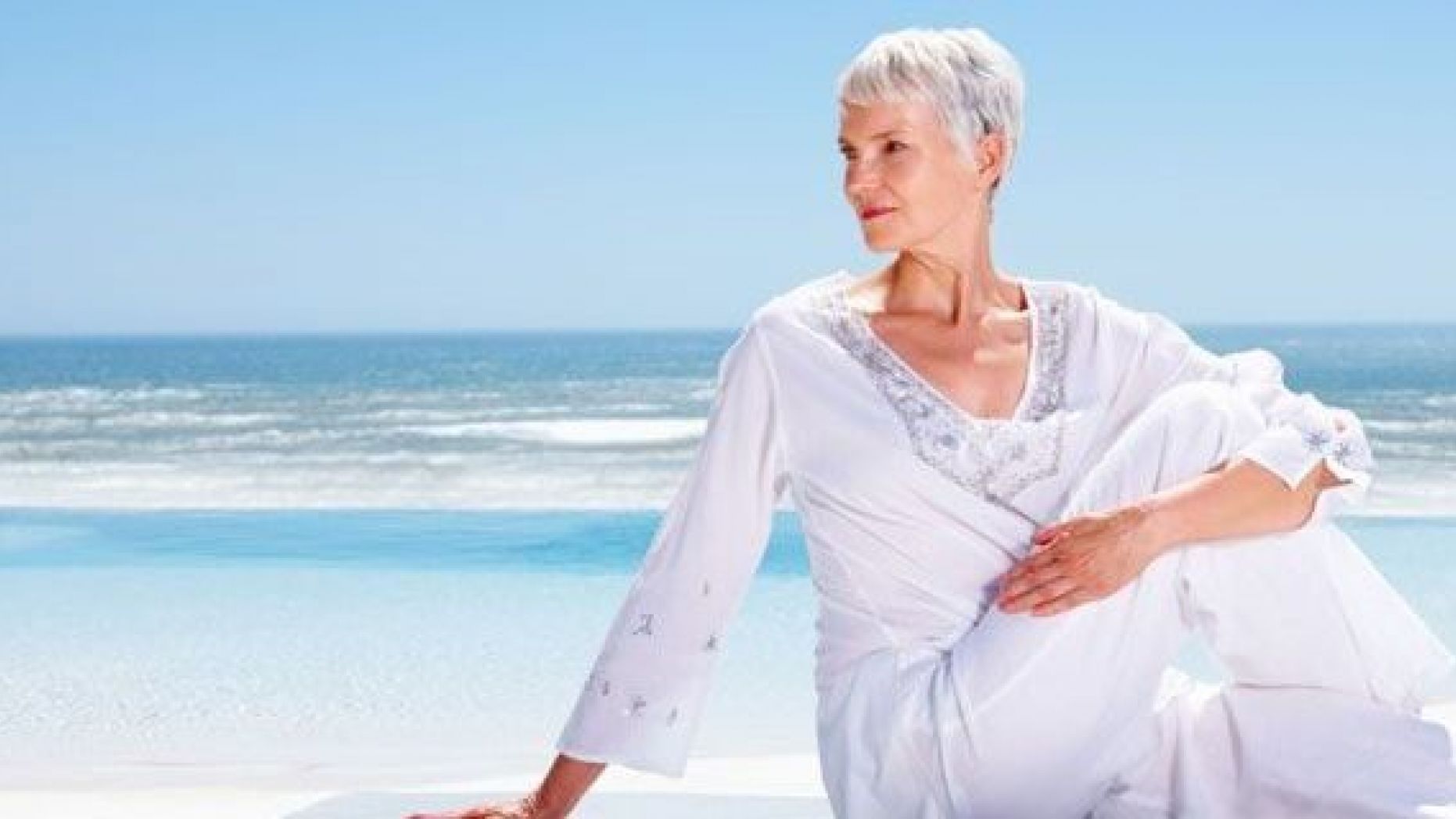 Is it safe to practice yoga if you have breast cancer?
Yoga can not only be an effective, low-impact exercise, but it has also been shown in numerous studies to reduce fatigue and improve both physical and mental function and quality of sleep in cancer patients. Yoga can be restorative and gentle and you most likely can practice at all stages of your cancer diagnosis — before, during, and after radiation, hormonal, and targeted therapies, even during and after chemotherapy and surgery. However, you will need to discuss your planned physical activity with your doctor before you undertake any routine, especially if you recently had surgery.

What are the benefits of yoga for people with breast cancer?
Yoga may help you to:
- improve your emotional well-being
- reduce cancer-related fatigue
- reduce pain
- take time for yourself
- lower stress and anxiety
Research suggests that there are real benefits to regularly practicing yoga after a breast cancer diagnosis, particularly for emotional well-being, cancer-related fatigue and pain. Being diagnosed with breast cancer and having treatment can cause anxiety and, for some people, depression. It's really important to look after your emotional well-being and yoga is a great way to take some time to relax and focus on yourself. The breathing techniques practiced during yoga can slow down mental chatter and give your mind some rest, which can make a big difference to your overall stress levels.
________________________________________________________________________________
Join Debbie on Thursdays at 10:30 a.m. for on-line Senior yoga class!
Remember, Senior Yoga is not just for seniors! It's a great practice for anyone that wants more gentle movement or even someone who's recovering from an injury. All are welcome!
https://www.next-yoga.com/wheaton-location
For more information regarding Chair Yoga for Seniors, Senior Yoga or upcoming Senior Yoga Certification trainings, contact me:

Email: [email protected]
Phone: 630-291-4884