Many of my students express that they immediately start to feel better after a single yoga session. Their energy level is increased and stress level decreased. However, changes in blood pressure, weight, and especially glucose management, comes with practice, patience, and more practice.
People who have developed Type 2 Diabetes certainly struggle with fatigue, pain, and depression because their bodies have a hard time using the hormone, insulin, properly. When insulin is not doing its job correctly, blood sugar levels build and can cause many health problems. A good diet and regular exercise can be challenging without the proper tools to help you along, and yoga is a great one for this particular disease.
The most important thing to remember about yoga is that it has been proven to lower stress levels. And we all know what kind of havoc stress places on our bodies. Research has shown that people who are mindful of their bodies tend to regulate their eating habits and start to care more for their bodies. A huge part of yoga involves meditation, reflection, and self-awareness. Once we start practicing regularly, this mind-body connection creates change in our attitude towards food and promotes healthier eating habits.
Yoga is designed to be able to switch back and forth between asanas (poses), so specific areas in our abdomen are contracted and released, stimulating the pancreas (the organ that controls our insulin). By increasing blood and oxygen flow to our pancreatic cells, a rejuvenation occurs, improving the organ's ability to produce insulin. Yogic breathing also works in a similar way to stimulate our pancreatic system.
While yoga alone may not cure Type 2 Diabetes, breathing and moving with focus and concentration helps. It takes the worry out of your head, the toxins out of your body, and fills them both with oxygen-rich blood to help alleviate the symptoms and reverse its progression.
Because diabetics often experience numbness that affects balance or maybe fatigue that makes standing stretches risky, we use a chair as a safe and equally beneficial alternative.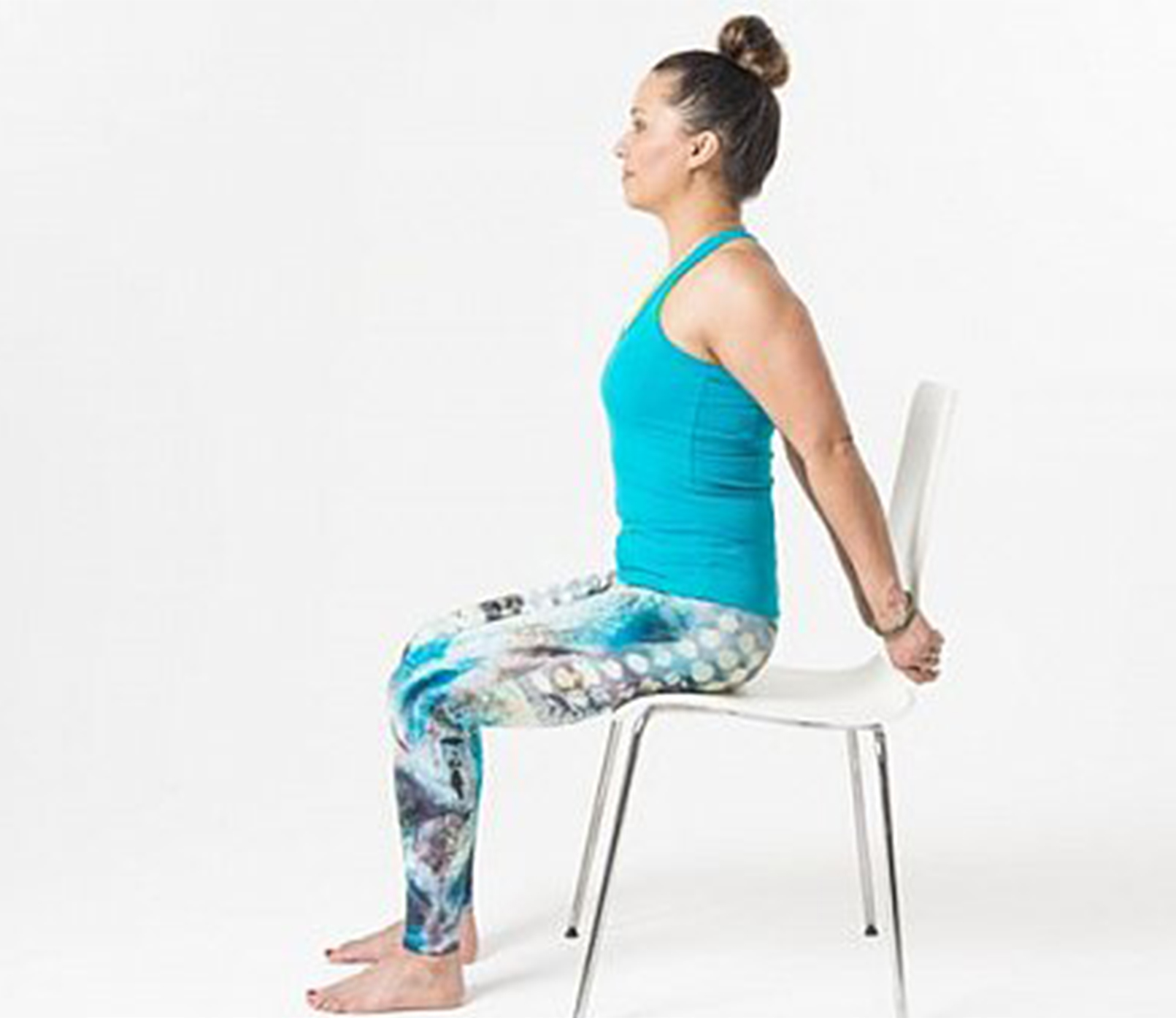 Upcoming Senior Yoga Certification
Sign up >>> https://clients.mindbodyonline.com/classic/ws?studioid=14768&stype=-108&sTG=41&sVT=101&sView=day&sLoc=1&sTrn=100000232&date=03/01/19
Contact: [email protected]