Yoga is a tool to help you observe your self in action, both on the yoga mat and off.
The more you practice, the clearer everything becomes. You can see your blessings manifested and also learn about where you have room for growth.
And in the process, you gain strength, develop more flexibility and get to re-engineer the aging process.
We don't mature through age, we mature through awareness.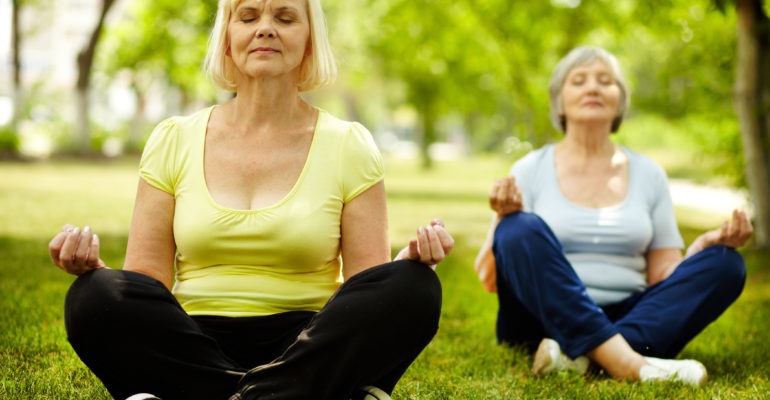 The next UPCOMING Senior Yoga Certification session:
DATES: May 31-June 2, 2019
LOCATION: TruFusion, Las Vegas, NV
TIMES: Fri 5:30-10pm, Sat 7am-9pm, Sun 7am-3pm
COST: $495 early bird (up to 30 days prior) / $695 regular
Seniors face increasing challenges and big life changes. Yoga helps with functional strength, healthy range of motion, and a positive stress-response. Learn to see and speak to Seniors as powerful and relevant human beings while offering methods that support graceful aging and total well-being. Chair, Restorative and other age-appropriate techniques including: anatomy & physiology for the changing needs of seniors, sequencing for aging bodies, breathing techniques to soothe the nervous system, & modifications/propping for safety & ease.

Cancellation Policy: In the event of cancellations, no refunds will be issued. Instead, student will receive a credit, minus $75 to use at any future training with Wild Abundant Life.
Transfer Policy: A $75 change fee will be charged if student transfers to another open training less than 30 days prior to your originally scheduled dates.
Note: This module is one of the electives available in the Wild Abundant Life 300/500 HR program. You may also take this module as a stand alone program, without committing to the rest of the 300/500 HR modules.
For those on the 300/500 HR track: You must take one 3-Day Advanced Vinyasa module, one 7 Day Transformation module, and one Yoga Life Coach Certification module, and then choose five of our 26 hour weekend modules as electives to complete the program.
Contact: [email protected] or TEXT 630-291-4884